First we must explore the why factor. In recent times, music has gone from the CD to the computer. The MP3 revolution took the world by storm when iPods and iTunes took over the planet. Seems as if everyone and their mom and their mom's mom had an iPod. With the rise of the MP3 came the rise of illegal downloading. With iTunes prices for songs, most people felt as if music was becoming too expensive. So what did they do? They started to download music illegally.
Free music downloading sites don't come so cheap after all. Due to increasing illegal music downloads, record labels and artists are losing money. According to M. Joy Hayes at Daily Finance:
"The problem is, when you steal music, you aren't just hurting music executives, who are often stereotyped as greedy, rich businessmen exploiting the creativity of the musicians you love. You're also hurting the musicians -- and maybe yourself, too. The wide prevalence of music theft is changing the musical marketplace for the worse, reducing the incentive for musicians and labels to develop and finance new projects...

When we steal an artist's work, neither the record company nor the artist receives compensation."
In the end, the artists whose music we love suffer as a consequence of illegal music download. Artists make virtually nothing compared to what they used to make back in-let's say the early 2000s. Thus increasing the rise of concert ticket sales. Miles Copeland, owner of Ark 21 Records and former manager of Sting says:
"The public ought to realize as they're complaining about ticket prices, that they're forcing ticket prices up because stealing music from the artists eliminates that source of income.

Recording artists like Sting used to make the majority of their money from just that: recording. Now, they're making 62 percent of their income from touring. So now the only source of income is tickets, and basically the public will have to pay the price of that."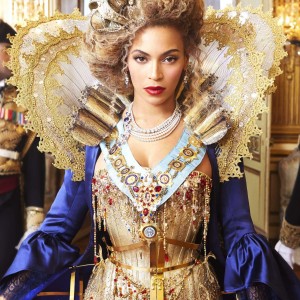 Another important aspect of concert ticket prices that one fails to comprehend is the dreaded ticket scalper. To fans like me, this is the ultimate troll that doesn't like the artist you're vying for tickets to see and takes the tickets you want only to resell them at five times the original price. Places like StubHub and eBay are breeding grounds for these disgusting people to even exist. Some ticket scalpers are actually kind and will give a fair valued price but most are only out to steal your money. This is the case for anyone who wants to see Beyoncé any time this year. After headlining the Super Bowl in February, Beyoncé released tour dates on her official website Beyonce.com. Fans who were members of the site had exclusive access to a pre sale that would take place later in the week. Little did fans know that ticket scalpers would create accounts to steal the opportunity from them. As soon as tickets went on sale, venues sold out in seconds. Many fans thought it was impossible until they went on StubHub to find that many of the tickets were being resold at an unreasonable price. The cheapest price for the worst seat at any venue was $200 while the best seats in the house will cost over $2,000. I just so happened to be one of the lucky fans that got the ticket that I wanted right when tickets went on sale at face value, however this was not the case for many fans. Many people blamed Beyoncé for such high ticket prices when the blame game was to the ticket scalpers that bought of groups of tickets.
When discussing concert ticket prices, one must not forget to account for how expensive it is for an artist to tour. When an artist puts on a huge world tour in these modern times, it's a production. There are many people that need to be paid. Concerts have evolved from the mic and the light that would excite people back in the older days. Concerts today mostly production heavy, which is expensive. There are lighting crews, sound crews, camera crews, stage crews, arena workers, management teams, musicians, dancers, caterers, you name it that need to be paid. Also, all of these people that need to be paid need nice hotels to stay in when they get tired. Sure it isn't the cheapest motel but it's still money that needs to be set aside. One of the most expensive and highest grossing tours of recent times was U2's 360 Tour. It was reported that three separate stages had to be built in order to accommodate the extensive travel. According to pollstar:
"What's being called the most expensive rock 'n' roll expedition ever mounted is said to be costing euro 511,245 ($750,000) per day on the road, regardless of whether the band is even playing that night. The entourage has more than 200 trucks transporting crew and equipment, which includes three stages – each shaped like a giant claw – estimated to have cost between $40 million and $140 million each. International stage builder Stageco has declined to reveal the actual cost."
Due to increase of tour demand, artists themselves have had to pay a price. Since the only way for them to make much of their profit is from touring, most are forced to pack in heavy touring schedules to help compensate. Artists like Lady Gaga and Justin Bieber have been forced to cancel shows due injury because of extensive touring. I, as someone who had a ticket to see Gaga at Madison Square
Garden was very disappointed. I had never had a concert cancelled before until this moment and it broke my heart that it was so close to the actual date. According to Live Nation:
"After additional tests this morning to review the severity of the issue, it has been determined that Lady Gaga has a labral tear of the right hip. She will need surgery to repair the problem, followed by strict down time to recover. This unfortunately, will force her to cancel the tour so she can heal."
In Justin Bieber's case, extensive touring took a toll on his health as well. In early March of 2013, in the middle of his set at the O2 Arena in London, Justin collapsed on stage due to shortness of breath. No clear cause was ever reported but one can say it was definitely from exhaustion as this was his third of four nights doing shows for his fans. According to The Guardian, a UK publication:
"Justin got very light of breath; the whole show he has been complaining," Bieber's manager, Scooter Braun, told the crowd in several amateur videos posted on the internet. "He's backstage with the EMTs [emergency medical technicians] and the doctor." Bieber's spokeswoman said the singer ignored doctors' orders and returned to the O2 arena stage to finish the performance."
Here are some videos of artists putting themselves at risk in an effort to entertain fans.
This video is reportedly the breaking point that Lady Gaga reached with the pain in her hip. If you look closely at her face, you could see the tension she felt while dancing. This was the last show of her cancelled Born This Way Ball. See 2:35.
In this clip Justin Bieber is seen vomiting while performing. Later on after the show he tweeted that it was due to some sour milk he had.
If one goes a P!nk show, he or she is expecting to see thrills and cirque du soleil madness. However, fans weren't expecting to see this happen as she toppled over into the audience, forcing her to cancel the rest of the show.
Here's a compilation video of various artists falling over on stage, potentially hurting themselves.
All in all, how do I feel about the shockingly steep concert ticket prices? I truly believe that you get what you pay for. I'm a fan of many artists and I've been to a ton of concerts. My best advice is to get a ticket as soon as possible, like a pre sale. In cases such as these, it's a lot easier to get a ticket at face value because in many cases the general public (scalpers) don't have access to these pre sales and the tickets generally go to the fans. As a concert enthusiast, I stand by my favorite artist even if they raise their concert ticket prices. It's all worth it. If a face value ticket is over $100, I think the artist put in a lot of their money and a lot of effort into making sure they put on a great show for their audience. I haven't been to one concert in my life and walked away disappointed because I always appreciate the hard work and sacrifices that the artist makes just to make sure I, a complete stranger, is entertained. I'm also one who advocates for buying music. If people were apt to using iTunes rather than MediaFire then concert tickets would be back to where they used to be when I first started going to concerts. If you really love your favorite artist so much, why would you want to steal from them? Do you want them to stop making music? Do you want them to go bankrupt and disappear? Unfortunately many people don't see the value in the same things that I do. Concerts are more than just stages and lights and music. To me, a concert is an experience that I get to add to my memory book forever. As someone who's experienced a front row concert experience, every dime and penny spent is worth it if you're really into music and performance.